School of Pharmacy
Department of Pharmaceutical Sciences
Competent pharmacists to contribute as staff members in medical teams, and also reliable pharmacists to support community health promotion
Pharmacists are now expected not only to play important roles in prescription departments but, with their functional and practical competence, also in other clinical services. The three main roles are (1) to give full explanations of the prescribed drugs to clients, (2) to give appropriate advice to doctors on medicinal treatment, and (3) to research and develop new drugs. In order to foster a competent and reliable pharmacist with good communication skills as a member of a medical team, students are exposed to clinical scenes through practice training in attached and affiliated hospitals. Students also gain knowledge of community medicine in order to help people more efficiently.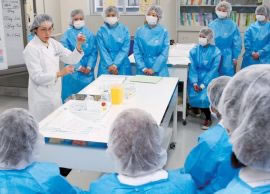 Features of the Department of Pharmaceutical Sciences
Point.1

We have a new 6-year curriculum with educational emphasis on clinical practice and community medicine.

Point.2

After 6 years of specialized training and practice in deep medicinal knowledge our students have opportunities in a wide variety of working environments.
Four-year Curriculum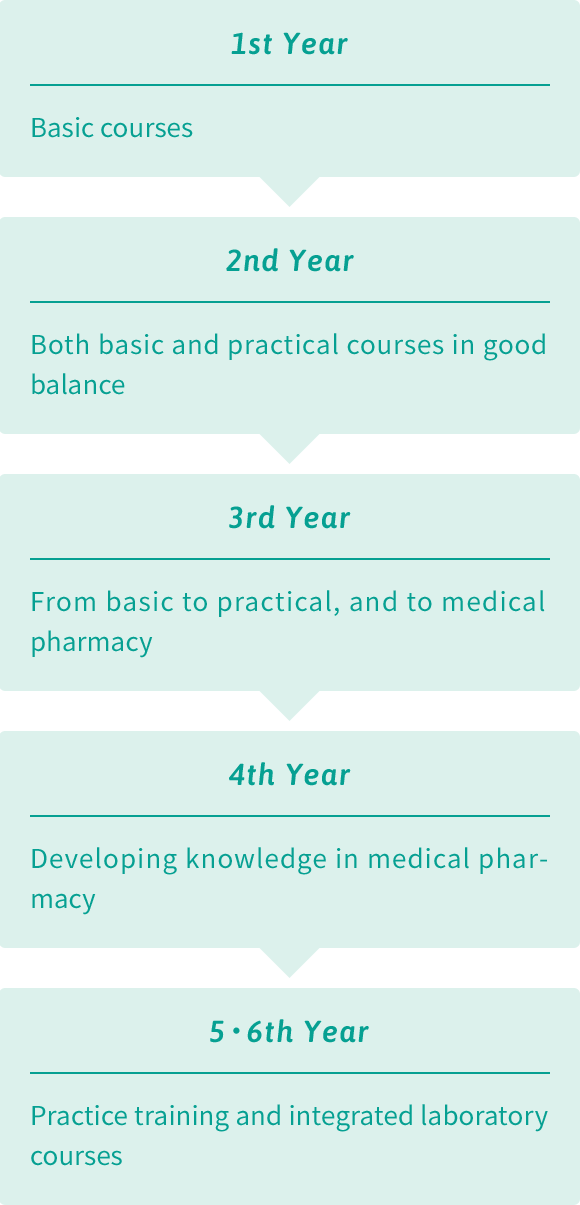 Curriculum Outline
Practice Training in Medical Pharmacy

Communication Practice

Medicine and Observatory Information

Diseases and Pathophysiology I

Genomic Medicinal Science
National Licenses
Expected Places of Work for Graduates

Hospitals
Pharmacies
research and development section in pharmaceuti-cal companies