School of Nursing at Fukuoka
Department of Nursing
Fostering nursing professionals with great respect for every "life" and with well-balanced personalities
As our society is now at a turning point with a diverse sense of value, cooperation is developing in health, medical and welfare settings. In this kind of working environment, nurses are expected to work as coordinators in medical teams. As a general university in the field of co-medical professionals, students are given more chances to meet and learn from specialists in other professions. Our aim is to foster well-trained nurses with international and ethical minds. We also emphasize health promotion and protection. We plan to organize a home care network with the staff at the Okawa campus.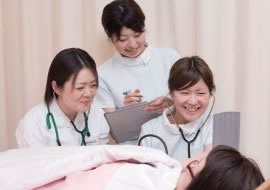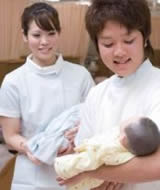 Features of Department of Nursing
Point.1

We encourage students to become nurses who quest for understanding the entirety of human beings.

Point.2

Our goal is to integrate methods and services to develop multi-disciplinary nursing.

Point.3

Our plan is to organize a new system for home care in order to respond to recent social needs.

Point.4

We adopt a multi-cultural way of thinking so as to be able to contribute in global clinical scenes.
Four-year Curriculum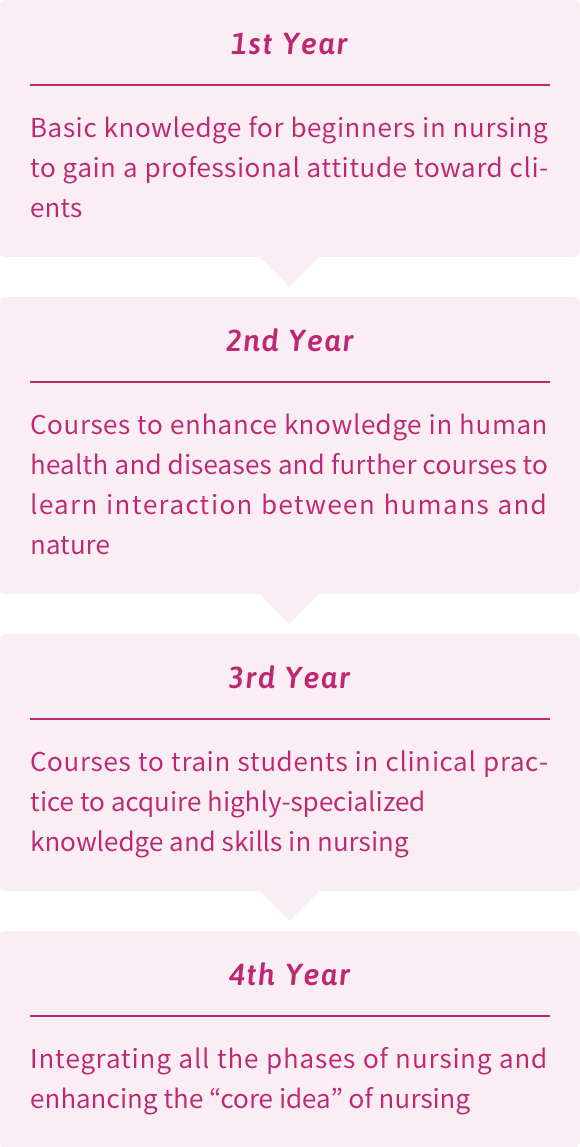 Curriculum Outline
Functional Morphology in Nursing Science Ⅱ

Basic SeminarⅠ

Theories and Methods Nursing Techniques

Community Assessment and Diagnosis

lnternational Nursing

Clinical Nursing Laboratory
National Licenses

Registered Nurse
Public Health Nurse

Expected Places of Work for Graduates

Health and/or medical institutions
Community public health centers
Health administration offices
Home care nursing stations
Health care clinics in companies
Educational/research institutions
Nursing management