School of Health Sciences
at Fukuoka
Department of Medical Technology
and Sciences
Fostering clinical laboratory technicians who will be responsible for medical testing of the next generation
Clinical laboratory technicians have the role of performing a wide range of tests, such as electrocardiograms, electroencephalograms, and blood tests, in order to provide the necessary information for determining method of care. At this Department, students, starting in their first year, enroll in courses and laboratory physicians and clinical laboratory technicians who have made active contributions in clinical practice. curriculum is designed to make medicine more accessible to students. The Department will train equipped with the fundamental knowledge necessary for medical practice as well as knowhow on advanced will be able to adapt to the increasing specialization of medicine and sophistication of medical tests.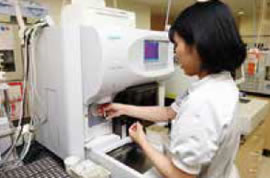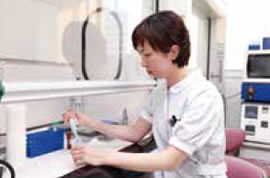 Features of the Department of Medical Technology and Sciences
Point.1

Students acquire practical skills through clinical training and education linked with many of the hospitals associated with the Group, including the adjacent Takagi Hospital, and experience "Team Medical Care" firsthand.

Point.2

Extensive genetic testing education will foster clinical laboratory technicians who can offer "customized medicine."

Point.3

Through deepening their understanding of other cultures, an extensive lineup of language education, overseas training activities, and more, the Department will train professionals who will make active contributions internationally.
Four-year Curriculum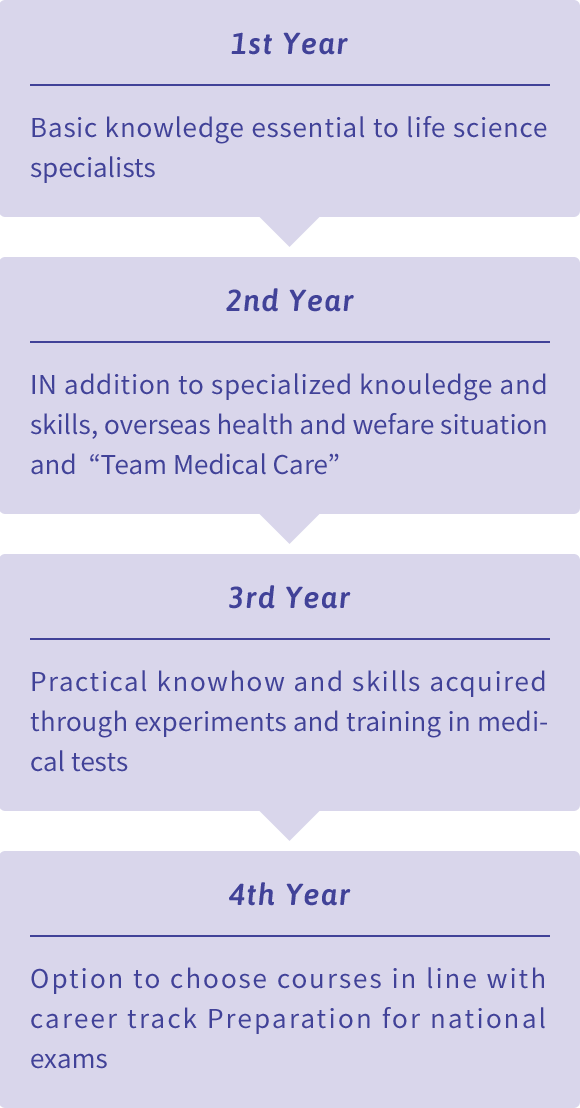 Curriculum Outline
Introduction to Clinical Medicine

General Laboratory TestsⅠ&Ⅱ

Clinical Chemical Tests

Imaging Tests Ⅰ&Ⅱ

Clinical Diagnosis

Functional Anatomy

Advanced Course in Medical Testing Ⅰ&Ⅱ
National Licenses

Clinical Laboratory Technician

Expected Places of Work for Graduates

Hospitals and medical clinics
Medical,food and chemical companies
Civi sercice(specializing in sanitation)
Enrollment in graduate school(Master's and PhD programs)
Enrollment in other medical training schools and coures